Get All MFM|APPS NOW
Get all MFM Apps on your Mobile
Amazing and very fast anytime and anywhere!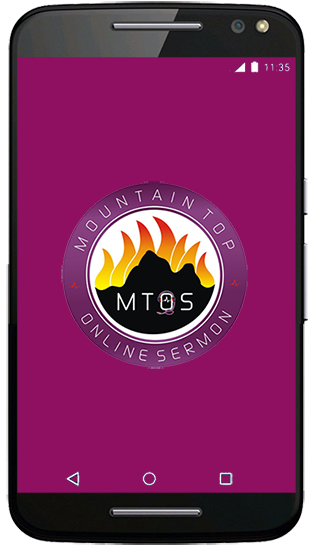 Mountain Top Online Sermon App
Get FRESH REVELATIONS and INSIGHTS
From the Teachings of Dr. D. K. Olukoya
(General Overseer MFM Ministries Worldwide)
On the Mountain Top Online Sermons APP (MTOS)
Anytime and Anywhere on your Mobile Phone...
Read more
---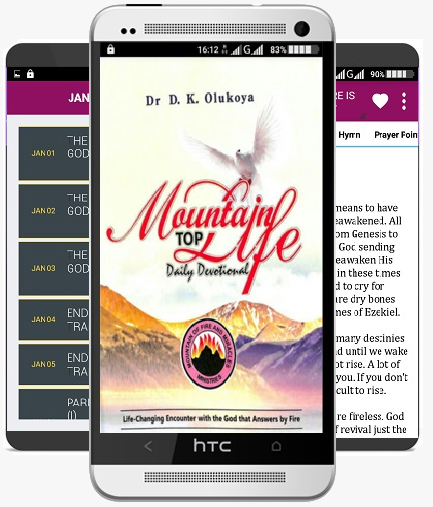 2018 Mountain Top Life Daily Devotional App
Life-changing Encounter with the God that Answers by Fire...
"If your goals for 2018 are to deepen your walk with God, enrich your faith and grow in spiritual maturity, then Mountain Top Life Devotional is a must read for you. This edition (January - December, 2018) has been specially packaged to help you achieve these goals and make 2018 your year of supernatural encounters with the God that answers by fire. As your daily walk with God improves, the heaven over your life will open and release unprecedented blessings to you.> Read more on Features
---
MFM 2017 SEVENTY DAYS PRAYER & FASTING APP
"O Thou that hearest prayer, unto thee shall all flesh come" (Ps 65:2). We give all the glory to the Lord for what He has been doing with our annual Seventy days prayer and fasting programme. The Lord has used the programme to: ignite the fire of revival in thousands of lives, put stubborn pursuers to flight, produce prayer eagles, open chapters of prosperity for many, confuse satanic dribblers and put the enemies' gear in reverse. Prayer is of great value in turbulent and non-turbulent situations. Prayer is a necessity not an option....
Read more